We have a unique opportunity to proliferate ecological learning in Mexico.
When you walk into the Costa Verde International School, the first thing you will see are green trees and smiling children. We believe that a learning environment that is outside more than inside that is open instead of structured, is the best way to inspire learning. Using the resources close to the school the students walk to the beach or the jungle to study local ecosystems, become passionate about saving the environment, or just enjoy a new place to read. The CVIS campus is on one of the oldest properties in Sayulita. We have turned a cozy Mexican style home into a warm learning environment. In the classrooms that were added to the property, we have explored alternative building styles as an example for the community.
We are always adding new projects and examples of sustainable living and construction to the campus. Some of our recent accomplishments are:
Eco Cleaning – We utilize only biodegradable cleaning supplies for daily cleaning of the campus.
Grounds and Gardens – Nature; the outdoor classroom. Plants and trees exist throughout the school, providing shade and preserving the tropical jungle setting in which the school is nested. We are working to get parents, teachers, and the greater community involved in our bio-intensive garden.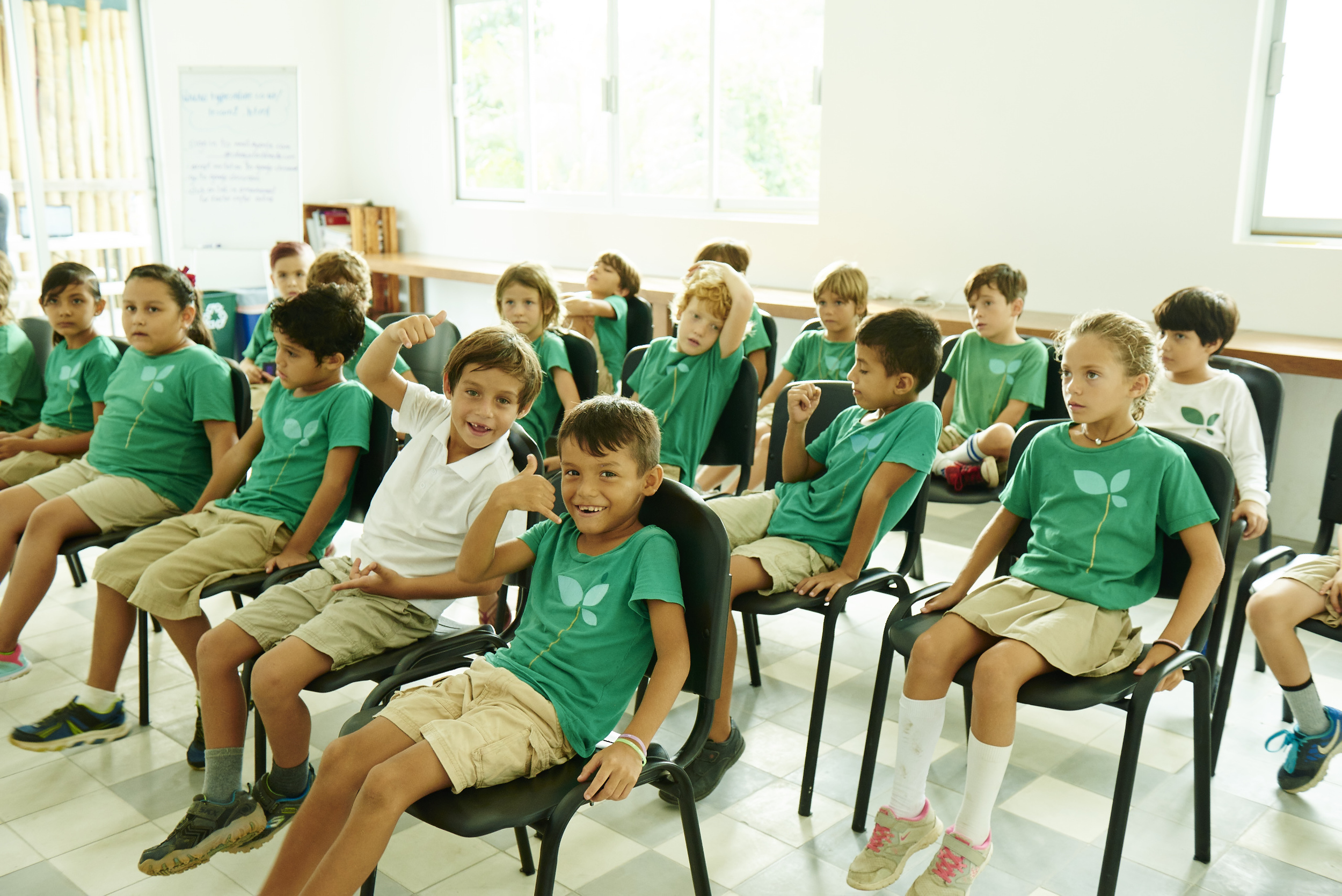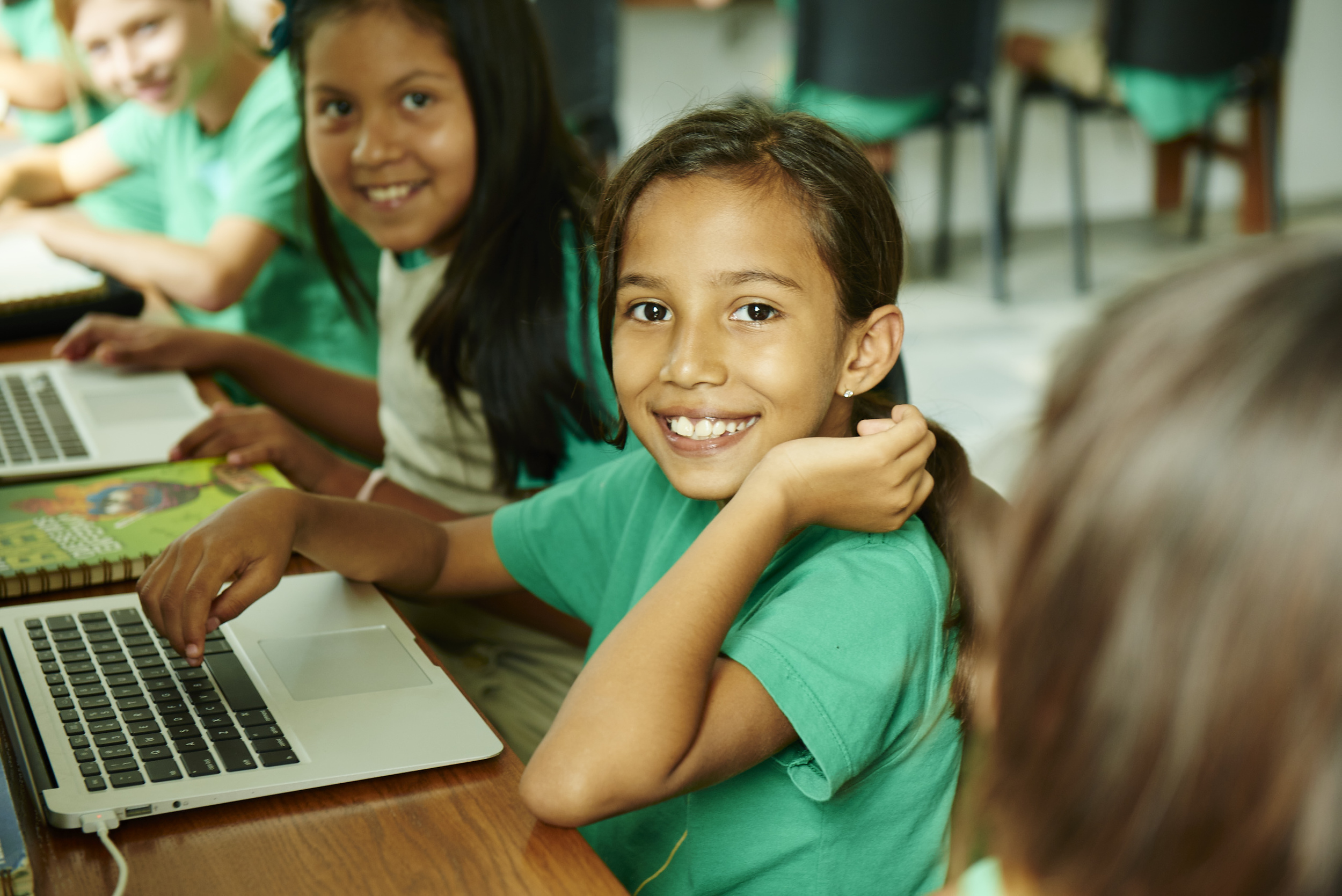 Sustainable Gardening— The garden and outdoor science programs are working towards becoming totally self-sustaining by selling the produce in the farmers market, growing start flats for a local organic farm, and delivering nutrient rich compost to local growers.
Recycling – The campus has receptacles for separating recylclable and reusable paper for kinder through 6th grade. We reuse paper products from the office and classrooms and encourage students to bring lightly-used scrap paper from their homes for use in the classroom.
Disposable plastic bottles are discouraged in favor of reusable bottles, and spring water is available all over campus. Students practice living under the reduce, reuse, recycle, rethink guidelines in every class.
In the future we hope to find a campus that grows with us and where the community as a whole will reap the benefits as we build in a new sustainable architecture. We are looking for an architectural design which takes into consideration the aspects of sustainability and green approaches required to promote an ideal learning environment with the lowest impact on the environment and provide for general student and community well-being.
Our goals are to: Build Responsibly —The permanent school site will have construction optimized for conservation of our world's resources. Utilizing materials and building techniques that are friendly to the environment we will lessen our ecological footprint. Go Solar —Our solar goal is to equip the school with a large enough solar array not to require assistance from the local power grid. Diffuse Sunlight — Roofs will integrate new light funneling technologies to focus sunlight into the learning centers of each classroom. Where lighting is necessary, low wattage energy efficient bulbs are used. Eco Play – An incredible playground will be built from recycled materials and renewable resources. A child's swing will pump water from a pond to the garden beds and a stationary bike will light a light bulb! Water — Grey water is collected and re-used to water plants. Water conservation is enforced with low flow toilets and faucets. Our outdoor faucets supply excess water directly to the garden beds.